Sticking with "WE ONLY SELL THE GOOD STUFF"  we are looking at a 50% Meat/Fish content and No Grain recipe. It will come competitive and affordable in 15kg Bags!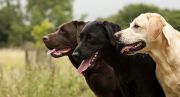 Why such a high meat/fish content?
Well, meat/fish is always going to be the mainstay of any dog's diet. If we are looking at a 50% ratio then the other 50% has got to be made up of something like vegetables/fruit/carbohydrates. Many Working diets have a lower percentage of meat and up to 80% cereal.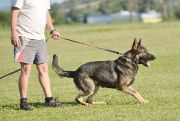 Why No Grain?
Well, some carbohydrates like sweet potato and brown rice can be highly nutritious. But often cheaper and sometimes less digestible carbohydrates like maize and wheat can have very little value in a dog's diet. This is especially true for working and active dogs. Some diets may only contain the legally required minimum of 4% meat derivatives……so carbohydrates are going to figure very highly in making up the rest of the recipe. This is especially typical of cheaper brands of dry dog food.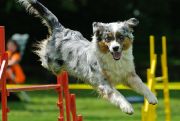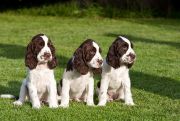 As we get nearer to the launch we will update you on the products which will include Puppy, Adult, Senior and Large Breed.
WATCH THIS SPACE!!!