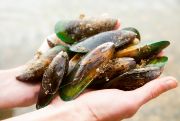 Could it be because they are rich in omega fatty acids and minerals?  They are considered a superfood because they are full of nutrients from vitamins to Omega-3 fats, antioxidants to enzymes, amino acids to minerals and much more. This amazing shellfish was discovered by the Maoris more than 100 years ago.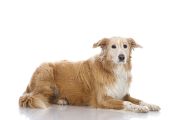 Clinical studies and research have shown they can be effective in the reduction of pain and inflammation. They are a natural anti-inflammatory because they are a prime source of glucosamine and chondroitin which are also useful for supporting bones and cartilage. Therefore helping your dog to remain active well into their later years.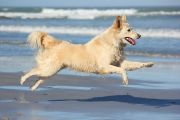 A study was published in January 2013 in the Canadian Journal of Veterinary Research looking at the effect of feeding Green Lipped Mussel to dogs with Osteoarthritis. The findings showed that supplementing Green Lipped Mussel had a beneficial effect on gait function.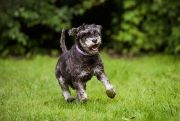 If you are interested in trying any of our Joint Care products please contact us and we can arrange A THREE MONTH TRIAL AT A REDUCED PRICE FOR YOUR DOG. Email us info@luvdogz.co.uk.
Trade Enquiries Welcome