Our cartoon character logo is based on a dog brought over from a shelter in Brasov, Romania by Love Underdogs. He was brought in to the public shelter from the streets of Brasov when he was about 8-10 weeks old suffering from sarcoptic mange. He was one of the lucky ones. We kept his name as Yodi and he has grown and thrived in the UK.
In Romania: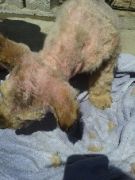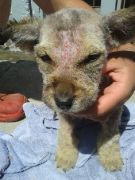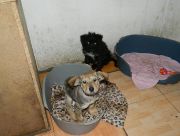 Early Days: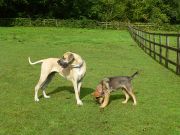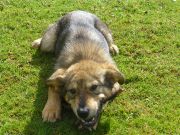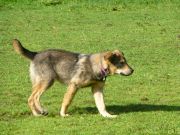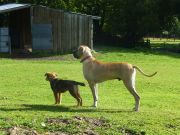 Yodi grew and grew and GREW!!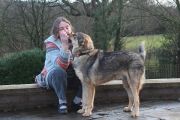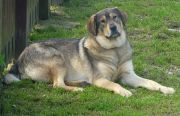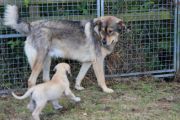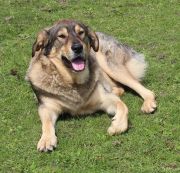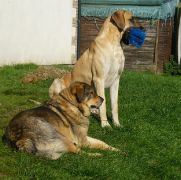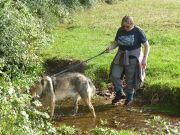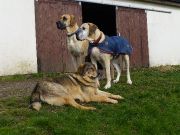 Here is the press release from Love Underdogs charity:
Dear Friends, Supporters and Loving Families,

Following yesterday's events, and after much soul searching, it is with great sadness that the core team have jointly decided to stop our rehoming activities in the UK for the foreseeable future. Whilst all of us have been deeply upset by the situation, we cannot change what has happened. No one at Love Underdogs ever wished for any dog or person to be in distress as a result of any of our activities. We wish to reassure you that Freya, Grayson and Roger have settled in well in their new kennels and will be loved and cared for. We will endeavour to find loving families for all the dogs in our care at present over the next couple of months. We will, of course, continue to provide rescue back up and post-adoption support for the loving families who have given underdogs a home. After this time, the core team have decided that we need to focus our activities in Germany and Romania, supporting the dogs in sanctuary care, and concentrating on neutering and education. Love Underdogs have been very fortunate over the past 5 years to see many dogs find loving homes in the UK. We are forever grateful to you all who have shared our journey. You have cried with us and shared smiles with us and we cannot thank you enough.
WE WISH LOVE UNDERDOGS ALL THE BEST WITH THEIR ONGOING WORK IN GERMANY AND ROMANIA.