" The cruelty in Asia is more open and therefore subject to greater scrutiny and judgment. Animal welfare is a relatively new concept in many places in Asia, and as a result it is vital that we ensure we work together with one voice to give the animals the best protection possible. "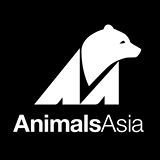 This Charity works relentlessly to help the dogs and cats in SE Asia from educating children and adults in animal companion care, supporting other welfare organisations in these countries, fighting and petitioning the governments about the dog meat trade as well as helping the bears and ending bear bile farming. It doesn't end there as they are concerned for animals in the zoos and circuses and year on year they continue to make an impact in all animal welfare issues.
Animals Asia deserves all the donations and support they receive and much more. Their challenges are formidable but they continue to make inroads into animal welfare and educating young people to make a better life for animals in the future.
LUV DOGZ looks forward to sending the next cheque from their customers in the very near future!!!