Well, the news has got around the UK and beyond. It's quite amazing how people have taken the Moon Bears and their plight on the bile farms to heart.
Musical lovers and animal lovers alike are embracing this evening because it is for such a worthy cause! A lot of support for the Charity Animals Asia and the work they do for the bears in SE Asia.
Bears must be one of the most persecuted species on the planet. They are used as bait for dogs, for their bile and other parts of their bodies which are trafficked across the world, chained up and caged for tourist attractions, made to perform in circuses, kept in small enclosures in zoos, targeted by vile trophy hunters and the list goes on. It's hard to believe that humans can inflict so much cruelty on these animals in the 21st century……
Quote from one of our sponsors:
"This practice seems to be the ultimate indignity a human being could inflict upon any creature. I fully support your enterprise and will donate to the cause."
Animals Asia has the opportunity to turn a bear bile farm into a bear sanctuary in China. The rescue of 130 bears is the largest ever rescue of bears and will challenge the charity in the weeks and months to come. But they have an extraordinary team of people who are rising to this challenge and making it a reality.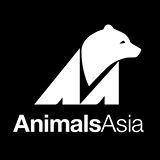 You can read what they are doing and what they are achieving through Peace by Piece via this link:
https://peacebypiece.animalsasia.org/home?locale=en&currency=gbp
Offers of donations and sponsorships are being pledged and these are the ones we have officially received so far:
Shona Owens,     Office Reality Ltd,     Mount Vets Wellington,     Luv Dogz Ltd,    Rick Minter,     Sheppy's Cider,    Helen Seddon,     HH Solutions UK Ltd,     Teknik Office Ltd,      Pledge Office Chairs Ltd,     KB Install,     Actiu – ,       Imperial Office Furniture,      Comeytrowe Equestrian Ltd,      ACT Furniture      Manstrad Contract Furniture,        The Sandwich Stop – Catherine Wiggan,   Global Chair Company,    Quadrifoglio S.p.A.,   Nowy Styl Group – David Barlow,     Ergonomic Office Imports Ltd,     Global Chair Company,    Simple Solutions    and  Balsa – Mark Sheridan. Big thank you to all our Sponsors.  Will update the list again after the weekend!
Meanwhile, let's not forget why we are raising as much money as we can:
https://www.animalsasia.org/intl/new-rescue-china/videos/