At Luv Dogz Ltd we are very impressed with Barking Heads natural food for dogs. British ingredients and British made! We also love the humorous twist to such a serious range of ultra-premium dog foods. The Barking Heads family kind of makes Yodi feel at home because he reckons they are as amusing as himself.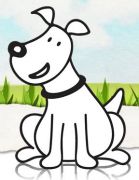 We have a litter of Great Dane puppies at just 12 days old and next week we will need to ween them on a quality large breed puppy kibble. We already have an excellent Large Breed Puppy Salmon & Potato. But because we want to promote our new Barking Heads range, why not start them on the "little bigfoot" Puppy.  What do you say, guys???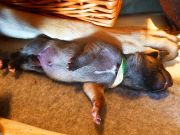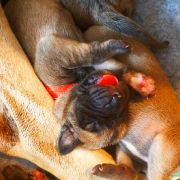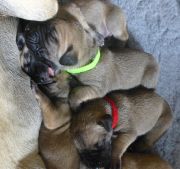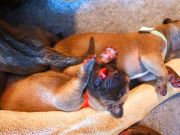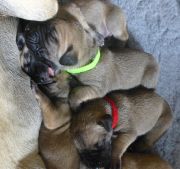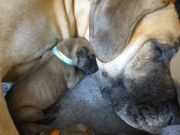 Yawn!! Yeah, whatever! Just feed us and fill our tummies………….feeling a bit sleepy now yawn.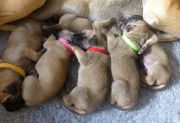 Ok, we will wean you on Barking Heads "little bigfoot" Puppy and see how you little 'uns grow!
Where's the number for Barking Heads??? Need to get our order in!